Well, one of my ongoing projects that's about to get wrapped up goes back to July 2011 when I crossed over to the DARK SIDE and put a car tire on the back. What follows will be the updates, performance notes and progress on this until my next tire.
7-7-2011
Well, after eating up four Dunlops at 11000, 8000, 6000(loose spokes), and 10000 miles, I figured it was time to take a trip to the dark side and try a RADIAL car tire on the back. Ordered an Excelsior Stahl 5.50R16 radial tire from Coker Tire, a Metzler tube and a pair of Motion Pro 11" Tire Irons. A couple of big screwdrivers and my old trusty Matco pry bar came in handy, too. Getting that last bead on is a four-limb/full body operation! There are probably some very good reasons why you might want to change a tire yourself without the help of modern machines, but don't let the fact that I can't think of any right now encourage you. Seriously, though, I will say that I'm not so scared at all to do it again. It just takes a couple of extra hours, that's all! Overall, I was done in about six hours, but I wasn't in a hurry. It takes a lot longer to break in a car tire, so I took it real easy on the ride to work this morning. It feels a little squishy right now, but I'm probaby too far under pressure. Most guys are running 29 to 34 PSI in these, but this tire calls for 41 PSI max.
This is what the Dunlop D401 looks like after about 9000 miles...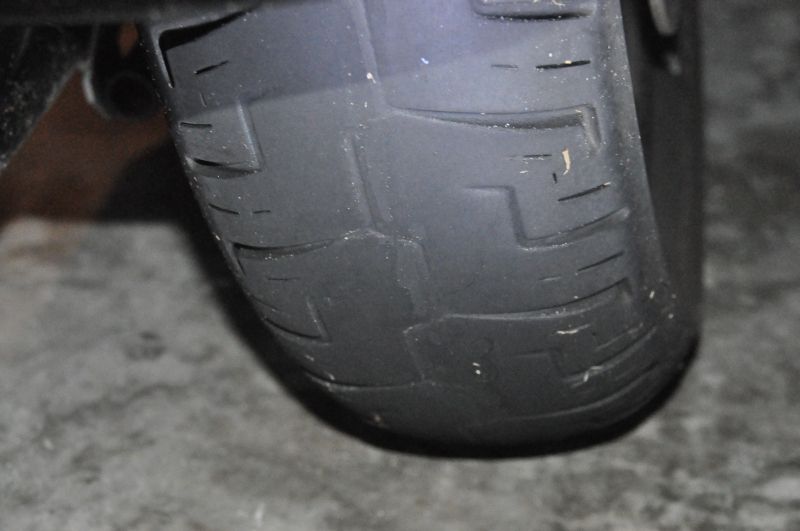 Dunlop still pressured up on the wheel, so the new tire looks much taller in relation than it will actually be. Still, I will probably get a 5.00R16 next time...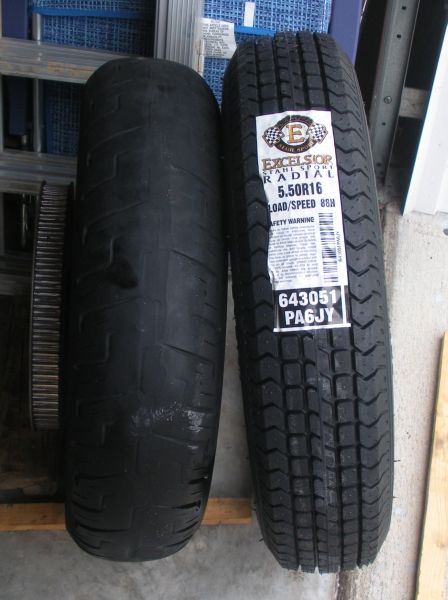 Bead breaking with a 6" vise.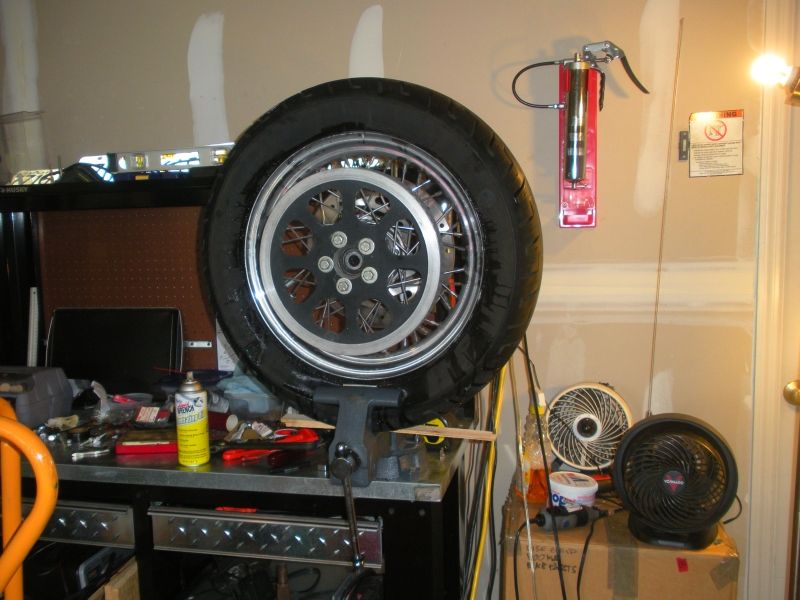 Better comparison with both tires off.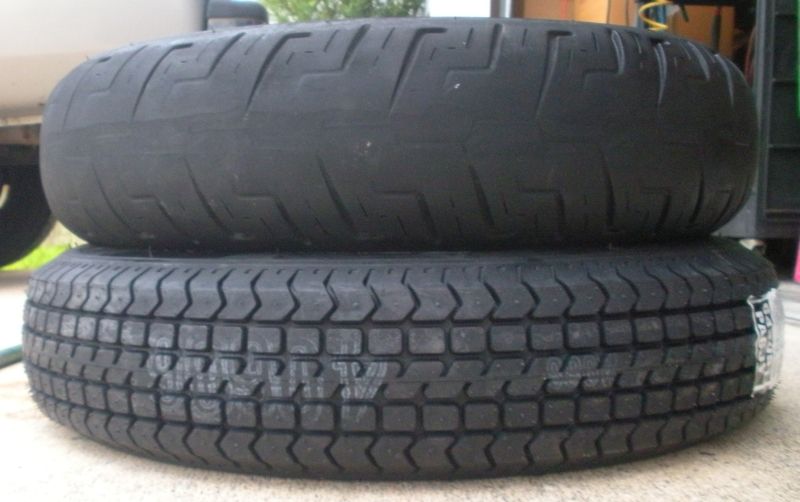 Excelsior Stahl 5.50R16 - beads seated at 59psi